On our way back to our hotel after a half day spent in the Philippine Eagle Center in Davao, we had lunch at one of the restaurants we saw along the way, the Barlyn's Ihaw-Ihaw.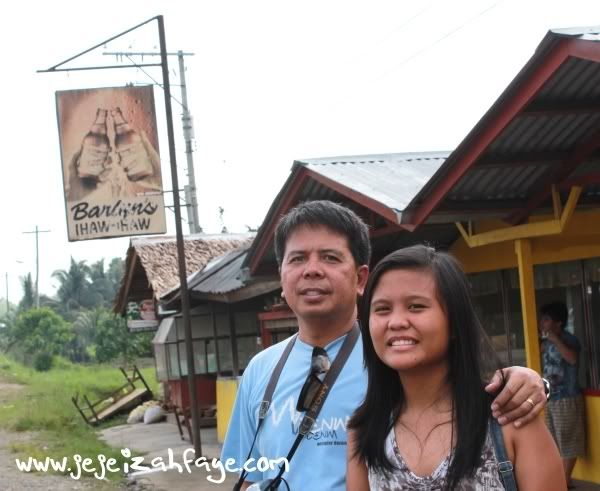 My husband has been telling us how good the Catfish — cooked in coconut milk — which he ate on his previous visit there, and though the restaurant that we happened to visit didn't have it in their menu, we just tried their fried and crispy Catfish.
I'm not sure if you'll agree that it looks so appetizing, eh? Although there wasn't much special about it since it was just fried, it was really good! You need proof? This is how it looked like 30 minutes after it was served to us, LOL!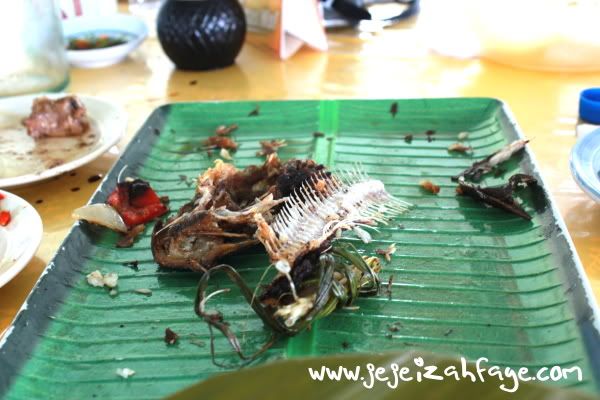 We also loved the Melon with Buco and milk. It was a drink and dessert in one, and it was new to me; haven't tried anything like it before; it was simply divine! Hubby said the difference was in the Melon which was of a different variety. We even bought one piece because we wanted to do the same recipe at home, but unfortunately it got lost in the airport together with some of our Pomelo — oh well, but that's another story.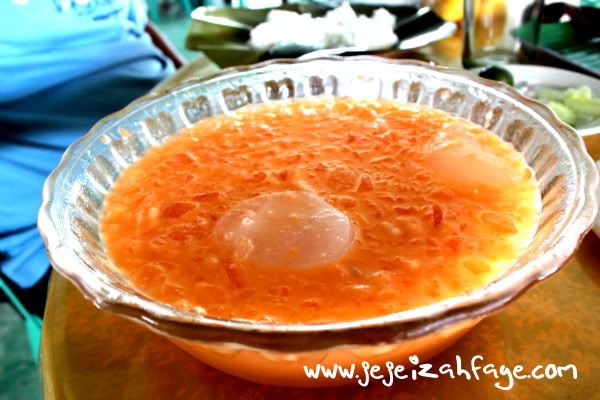 I'm linking this up to Food Trip Friday.