When my back shoulder pain got worse,  I finally decided to set an appointment at Living Life Well in SM Megamall.  My husband underwent a successful acupuncture therapy for his lower back pain so I wanted to try it for myself.
When I went to the clinic, my condition was assessed by their in-house doctor, and I was recommended to undergo  Myotherapy massage.  I was told that it was a dry massage, with more pressure.  It wasn't a pleasant experience at all for me since the therapist concentrated the pressure on my back shoulder.  Although she also focused on other areas of my body, more pressure was done on my back.  But I think that's how they really do the therapy.  They put more pressure on where the pain was.  After the procedure, she said that the muscle tissues on the right side of my back shoulder were so tight that I would need a month long,  twice-a-week sessions before they loosen up.
Two days after my first session, my back pain was worse than ever.   When I called them up they said it was part of the healing process, but they also asked me to schedule for another appointment.  The doctor-on-duty said that the Myotherapy that was done to me had the effect of compressing the tissues, thus constricting the blood flow even more, so his recommendation was for me to undergo acupuncture with Ventosa cupping.  He said that the cups will suck the air out of the tissues instead of compressing it.  He did the acupuncture first, and I think there were more or less 15 needles inserted on different areas of my body.   I was apprehensive at first because I was nervous of its effect on my heart, but it turned out good.  There was a very mild electric current-like feeling when the needles were first inserted, just like what my husband felt, but the total experience was indeed relaxing.  I just made sure that I wasn't moving at all because slight movements made me feel the prick of the needles.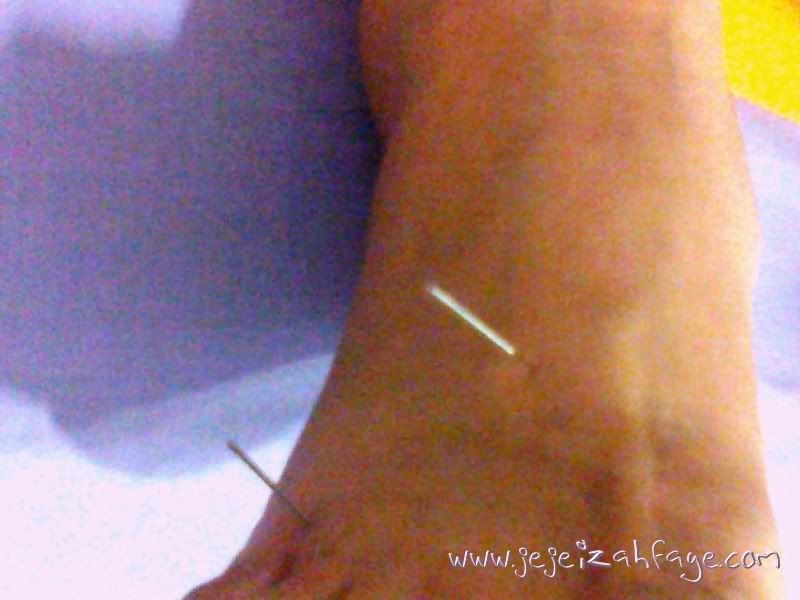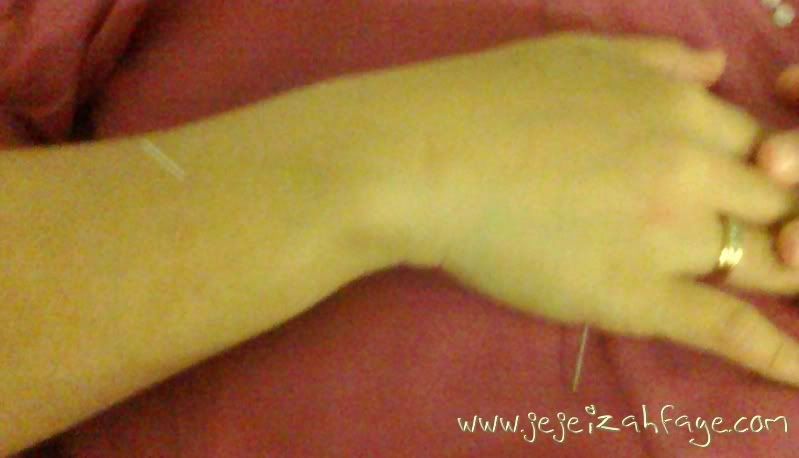 After the acupuncture therapy, the doctor prepared the cups for the ventosa.  They were some sort of suction cups, and putting them on my back was not painful.  The doctor left several cups on my back for about 20 minutes.  When they were removed, they left bruises on my back which were not painful at all.  The doctor said they will go away after a few days.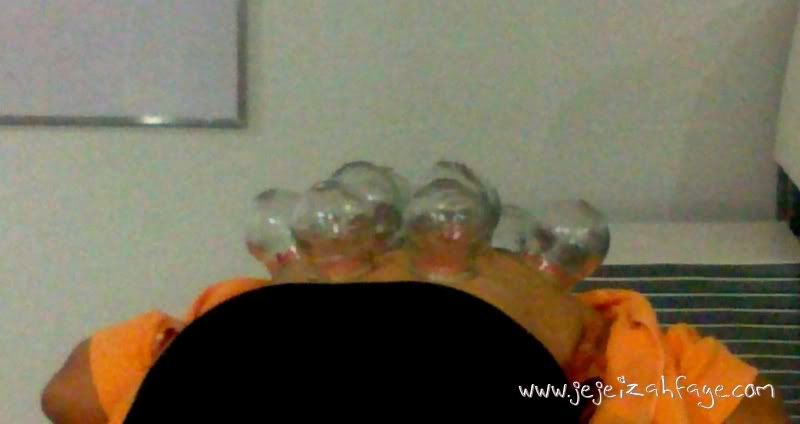 Based on the results,  I prefer the acupuncture with Ventosa cupping treatment over Myotherapy.  It's a lot  better because it had immediate effect on me.   I immediately felt the improvement on my back shoulder, and I had a good sleep that night because I could already move my right shoulder after the treatment.   The doctor said I should come back for a follow-up treatment, and he recommended a once-a-month session for me, but todate, I haven't gotten around to scheduling another appointment yet.  I should do it soon, I don't want to wait for my back pain to recur before I set that appointment.  The doctor even said he can do some acupuncture treatment for my PVCs (skipped heartbeats), in fact, he said, he had already inserted needles on some heart points when he did my therapy.  That's promising, huh!
Try the acupuncture therapy, it's not as scary as some people (including ME) think.  Better yet, try it with the Ventosa cupping, the combination is really effective.