We wanted to bond together as a family, but at the same time didn't want to spend much.
So, we just decided to spend the Holy Week in Tagaytay.
The house was courtesy of Kuya Rico's family friend.
It has a swimming pool, spacious house and surroundings.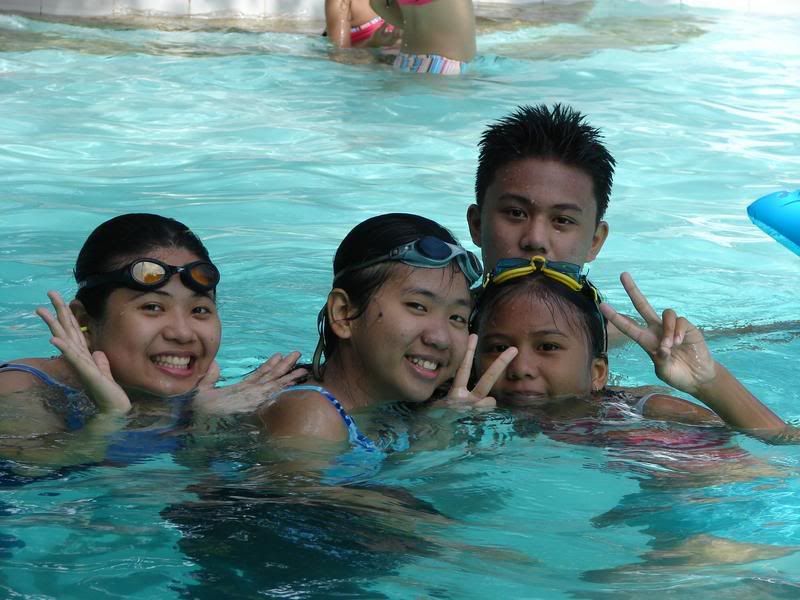 The kids had a blast spending time in the pool, unmindful of the very cold water.
It was a wonderful bonding time for them, and we all shared the same thought that spending one night there was not enough.
It should have been at least 2 nights and 3 days! Well, maybe next time!

Kyla and Faye who always complain that they don't get to spend much time with each other, were inseparable.

They even had their lunch outside!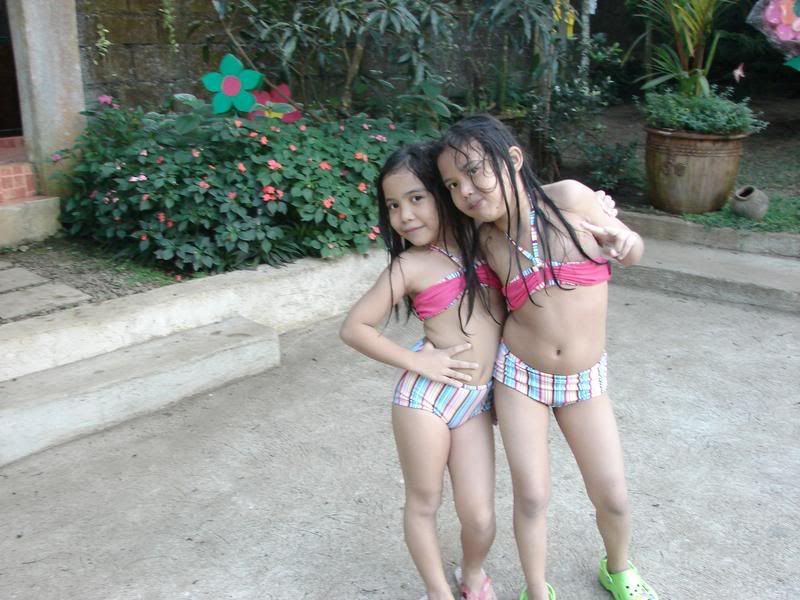 Kyla and Faye as the Super Twins!

There are always funny moments when the little girls are together. When Kyla and Faye had a contest on who was the better swim
mer, Faye got mad with his
Da
d
w
h
en he declared Kyla as the winner.
BONDING TIME WITH LOLO CALOY!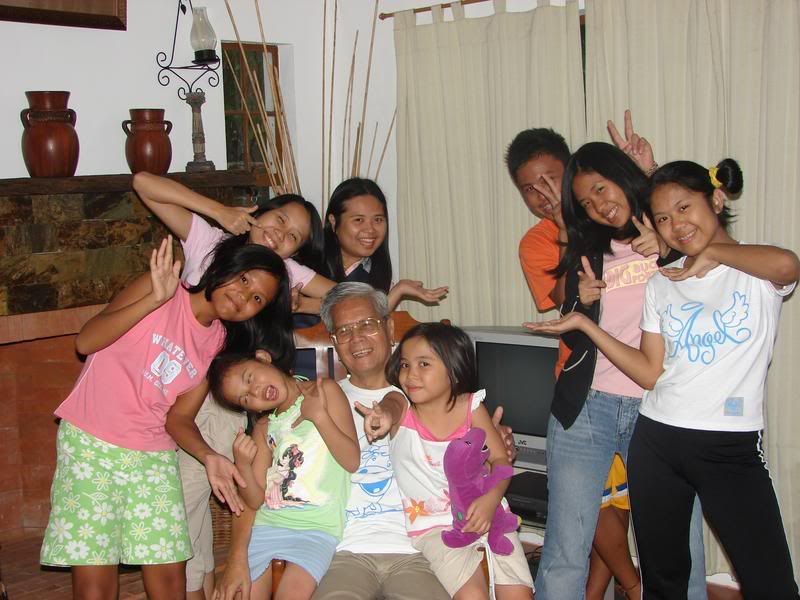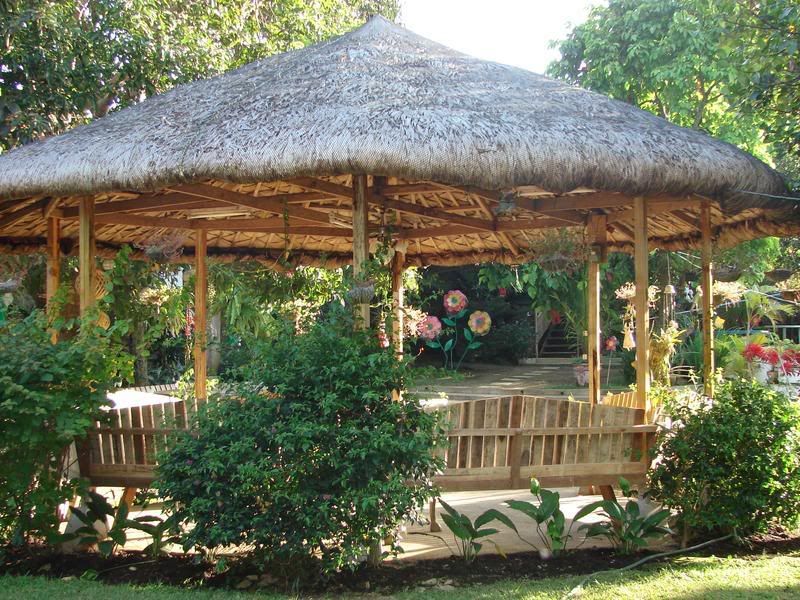 The pl
ace was very nice. Actually, it was our second ti
me to go there, the first was last year but
we only stayed for one
day.
I took sev
eral pictures
of the bird houses han
ging o
n the trees, the gazebo and the flowers all around.
One can really relax here, i even slept on one of the benches outside. It has lots of trees and plants and the air was cool. At night, the cool breeze outside easily drifted us off to sleep… the drawback was the mosquitoes which were able to creep inside the house.

We anticipated the heavy traffic in going back to Manila, so, we had our dinner at McDonald's, and that wrapped up our bonding time!