Our package just includes 1 day island hopping, so on our 3rd day, we just made our own arrangements for the islands/lakes that we wanted to visit.  At first, we were told that we will join other groups, but their trip was cancelled because they changed from Coron Islands to Malcapuya Islands, so we just hired the boat by ourselves.
Hubby and I really wanted to go to Malcapuya Islands because we've heard so much about it being like Boracay, with very fine, powdery sands, but unfortunately, I didn't want to take the risk of riding through the strong waves that we will surely encounter on our way there and more so in going back.  Hubby said he can with him but he was worried  about me,  because he knew that I get really scared whenever we travel by boat and we suddenly encounter strong winds and waves.  I freak out whenever the boatman turns off the engine because it simply means he's anticipating strong waves and that the best strategy would be to just ride through it and not against it.  So, we had no choice but to settle  for the Coron Islands, anyway, we still had other islands to explore since we didn't get to visit all of them during our first island hopping the day before.
On our second day of island hopping, we visited the Siete Pecados, The Calachuchi Beach, the Banol Beach, the Shipwreck, and since I loved the Kayangan Lake, we decided to add it in our itinerary again.  We spent Php1,500 for the exclusive use of the boat.  We also paid for the entrance fees/environmental fees of the various lakes/islands that we visited.  We also  bought our own food from the wet market, but it was the staff of El Compass who cooked it for us, right on the boat.
 Our first stop was the Siete Pecados because it was near the main Coron island. It was actually a cluster of seven islets, thus, the name.  It was where I finally had the courage to go snorkeling with the help of our boatman who used a vest to pull me around the water.   I was mesmerized with the colorful fishes and the corals, but I still refused to go far from our boat.  I panicked every time I saw that we were already a few meters from the boat.
 Our next stop was the Calachuchi Beach.  You guessed it right! There were lots of calachuchi trees that's why it's called Calachuchi Beach.  Unfortunately, it was high tide so the beach was submerged, but we still went down from the boat.  There were cottages available which can be used by those who want to take their lunch, or just need some rest.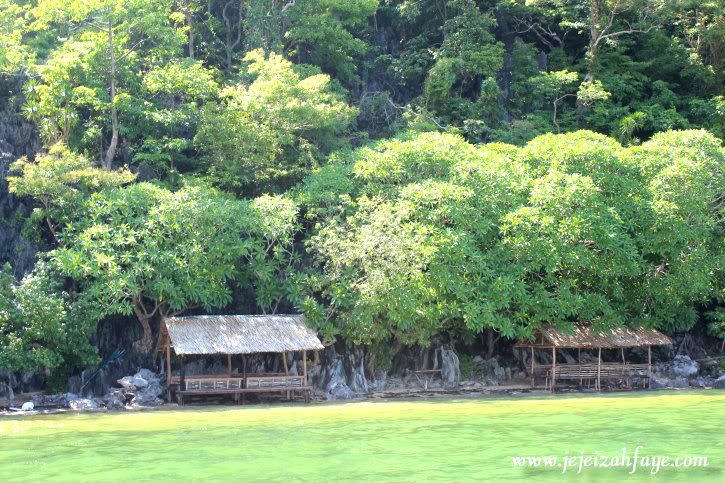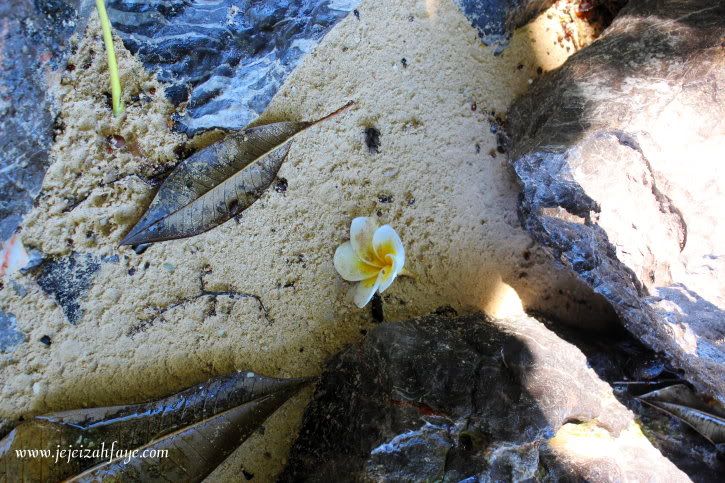 Despite the knee-deep water, we still managed to take some photos.  The beach looked neglected probably because it wasn't being maintained as there was no fee being collected when tourists visit the place.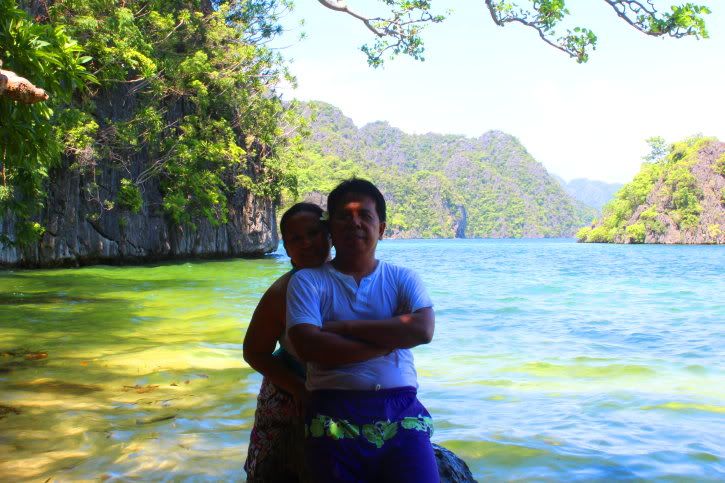 Next we went to Banol Beach.  That's where we had our lunch so we stayed there for a while.  The beach was so nice, unfortunately it was high tide so the water almost reached the cottages.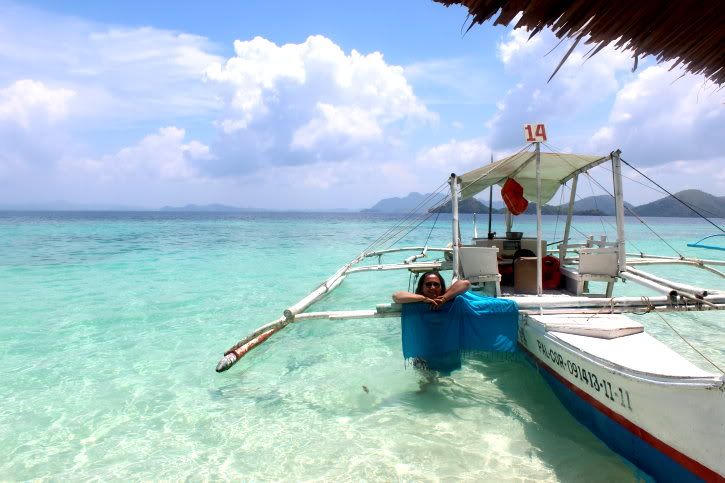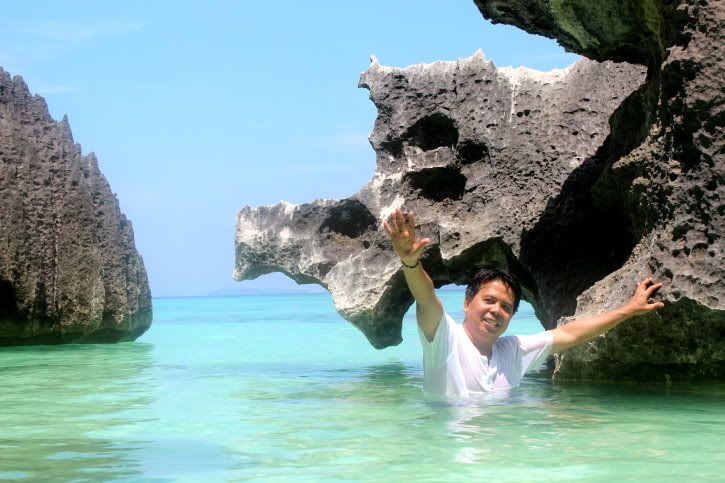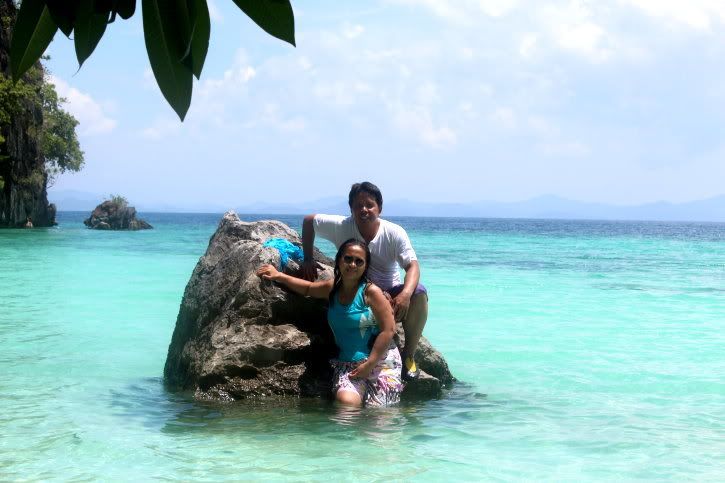 While waiting for our lunch, we sat by the beach near this rock.  We were having a nice time enjoying the clear waters and the view, when suddenly, hubby saw a snake swimming towards us. He didn't panic when he told me that there was a snake, but me?  I frantically stood up as soon as I heard the word snake!  Fortunately, the snake swam back towards the rock when it saw us move.
 Our lunch was good.  We had steamed shrimp, crabs, and pork sinigang.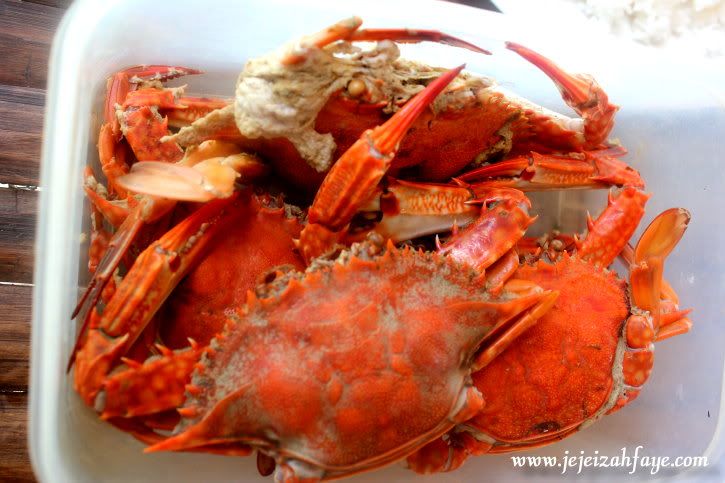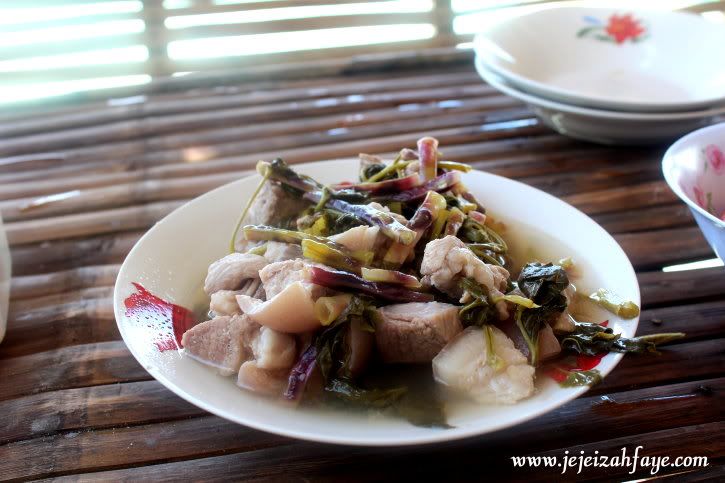 We also had seaweeds on the side.  I was afraid to eat it, though I tried a few bites.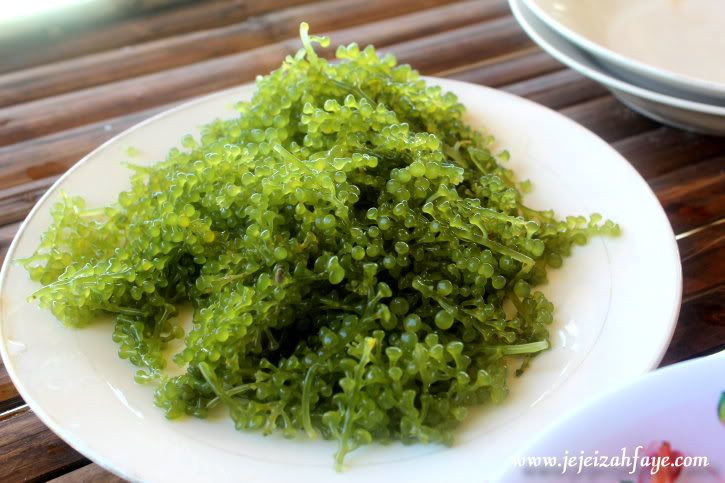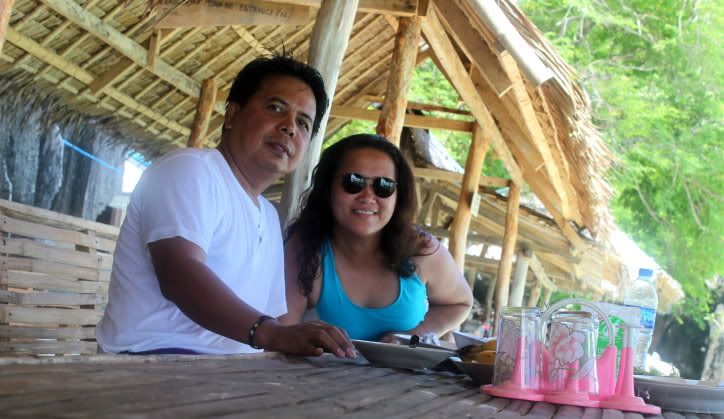 If there was any regret that I had in our trip, it was that we didn't have an underwater camera, especially when I saw these: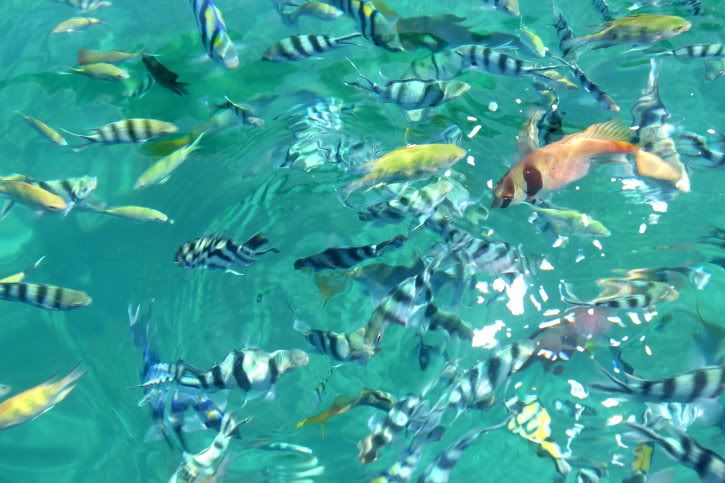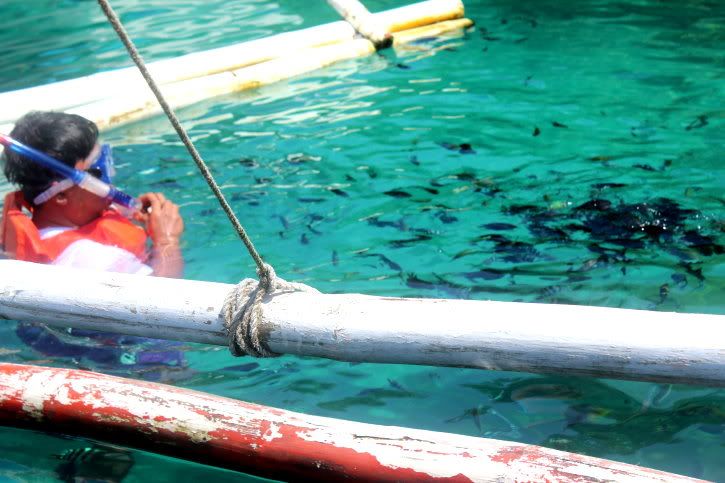 This was in the Shipwreck area.  Once again, I had a nice time going around the boat and I even tried to look at the remains of the ship below, though it was too dark and I freaked out whenever I didn't see anything below.
Our last stop was the Kayangan Lake.  I really loved the place that's why we included it again  in our itinerary.  We didn't find it too difficult climbing the 150 steps like the previous day,  I guess because we were already prepared and anticipated it.
 I could stay in the water forever.  It was so serene,  so cool, so quiet.  I couldn't help but wonder what was on the other side of those rock formations.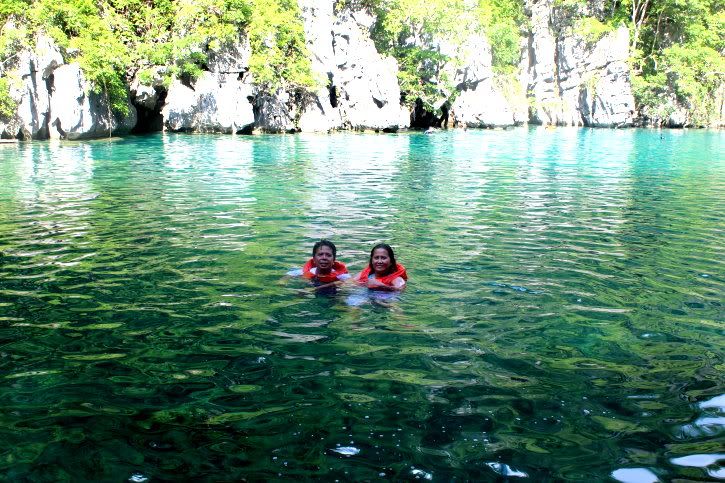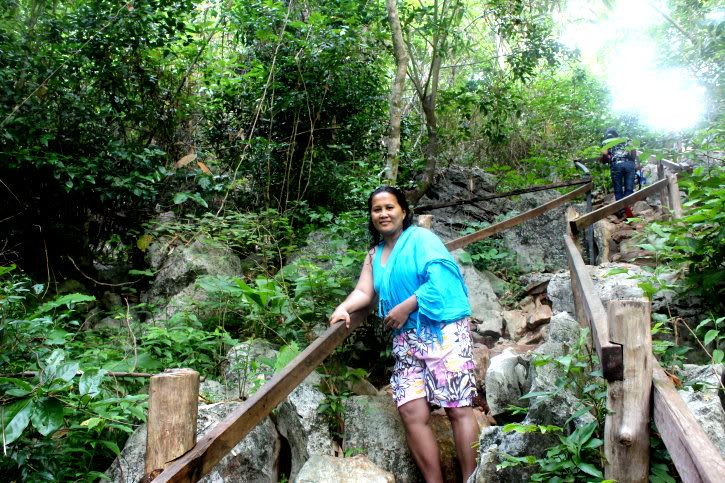 Day two of our island hopping was a great experience, especially for me because it was when I tried snorkeling for the very first time! I had so much fun and how I wish we had an underwater camera just so I can tell my kids that "Hey, Mom had a great time!" since they always complain that I don't go swimming whenever we have out-of-town trips… but that's because I prefer the beach, and I really don't like swimming pools.