Two weekends ago, we wanted to spend some time together, just to maximize the short stay of  my husband with us.  We initially planned to visit some nearby resorts, but unfortunately, all of them were fully booked, so we ended up going to Tagaytay for lunch.  We haven't eaten at Josephine's Restaurant for a long time, so we thought of bringing the kids there.  I was surprised to see that they now have available tables outside, when I remember from years ago that it was just an open area in which people take advantage of the view of Taal Volcano by having some photo shoots.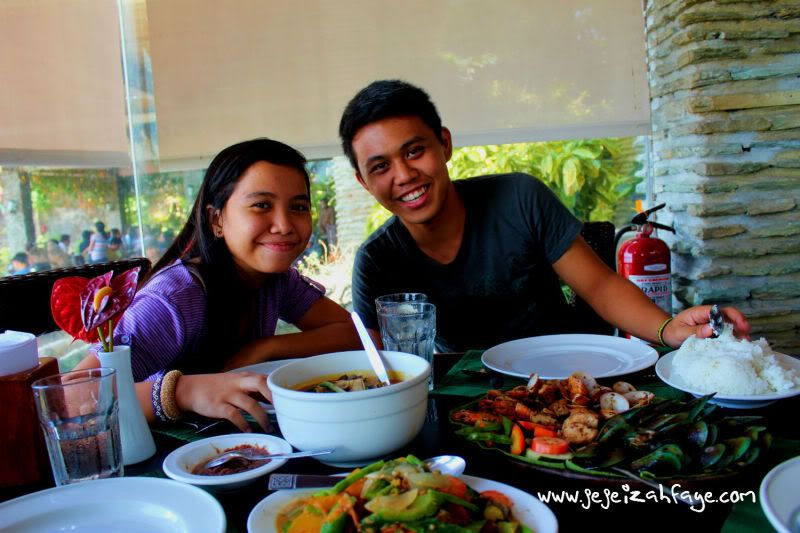 Hubby was craving for Kare-Kare, so we made sure that it was included in our order.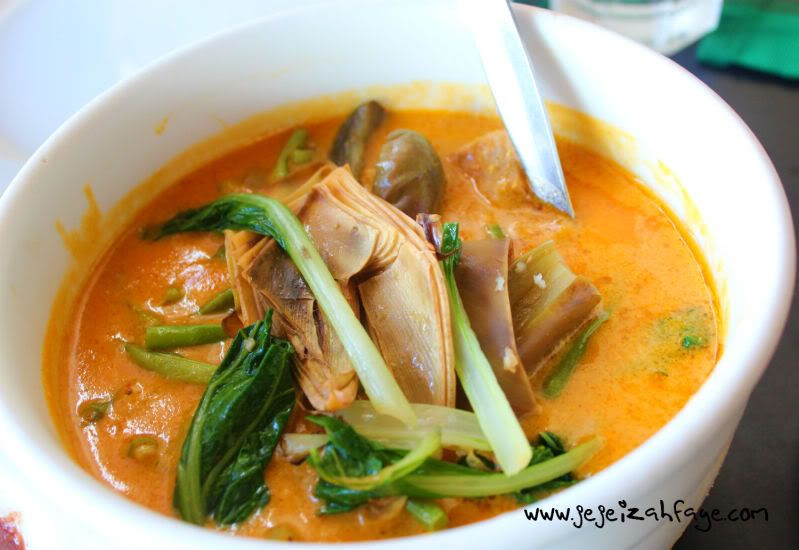 We asked if it was safe to eat shellfish.  The staff assured us that yes, it was safe, so we ordered their grilled assorted seafood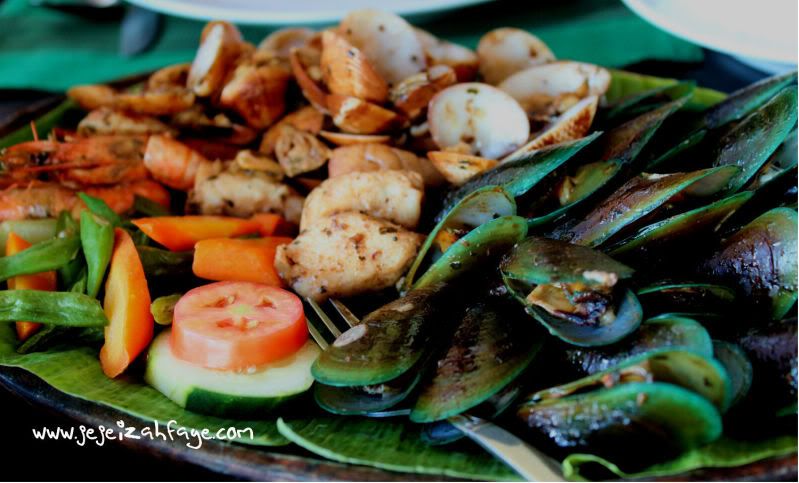 I so love their Pinakbet!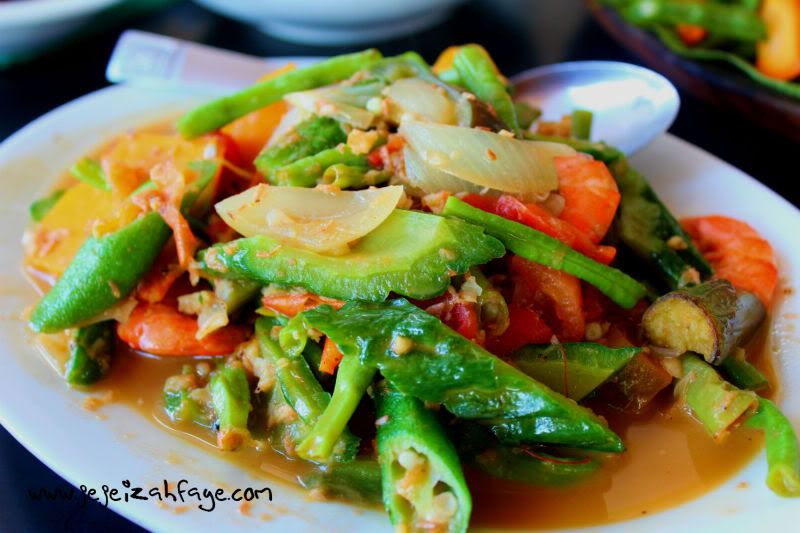 We were thinking of having some dessert, and Faye suggested ice cream, then I saw that they also serve Puto Bumbong (a sticky rice cake cooked in a bamboo tube).   We just couldn't resist it! It looked so delish!   Though, actually, in the end, it was me who finished all of it!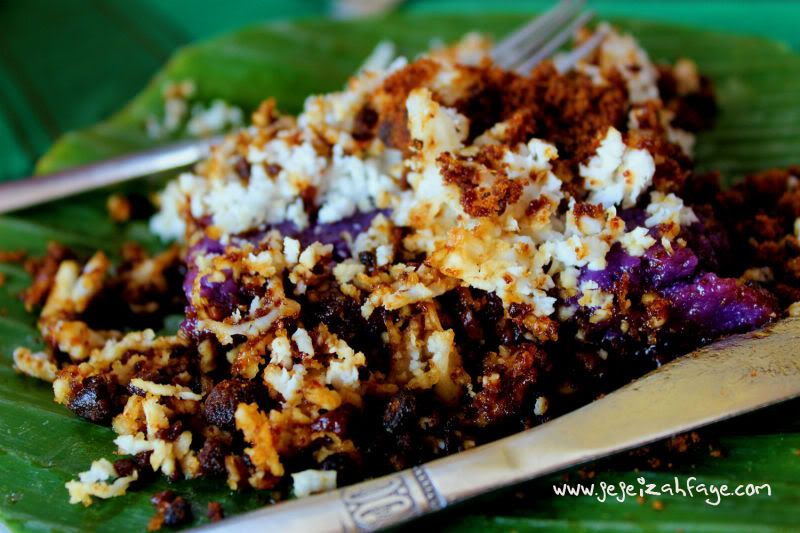 Then of course, a visit to Tagaytay wouldn't be complete without some photo shoot, and Josephine's provides just the right angle for some nice shots with the Taal Volcano as backdrop.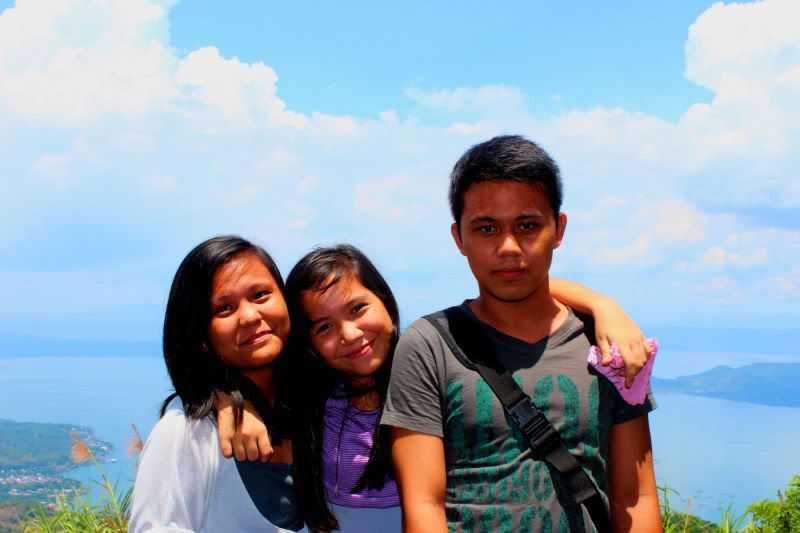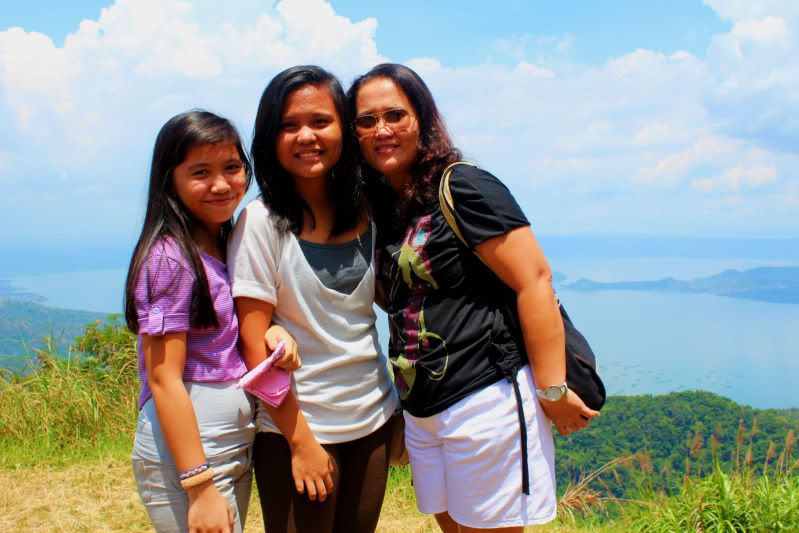 I'm linking this up to Food Trip Friday!