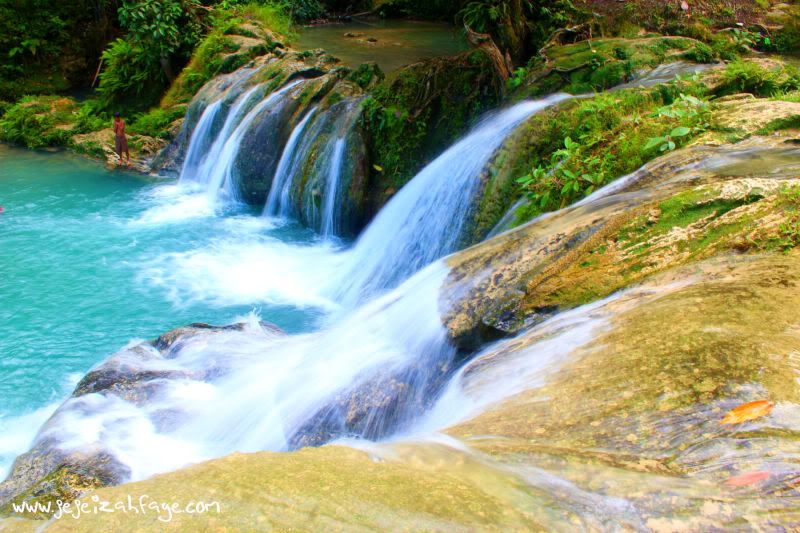 In planning my recent trip to Davao,  I told my husband that we should explore Samal Island more instead of just staying in the resort, so  I checked some websites and blogs and I saw some photos of  the Hagimit Falls.  I asked hubby, who's been in Davao since the latter part of last year, if he has heard about it, but he said no. So, I searched and tried to find out more about the falls and added it in our itinerary.  When we arrived at our resort in Samal, we asked the staff at Chema's how we can get to Hagimit Falls.  We were told that the only way to get there would be to hire a motorcycle, or what's locally known as "habal-habal".  I think there's no standard rate  but unfortunately, we didn't know it then that we were charged a very unreasonable rate of Php250 per hour for a total of Php700 for the 3-hour trip that we had.  Most probably, since it was arranged by the resort, the motorcycle operator also gave a portion of the fee to them.   But anyway, we enjoyed the trip so hubby and I just let it go.
Travel time from Chema's to Hagimit Falls was 30 minutes.  It was rough road in some areas so the ride was a bit bumpy and uncomfortable, but we had fun actually.  I was amused with the other motorcycles we passed by which had 4 or 5 passengers, and I just couldn't imagine how was that possible.   Entrance fee at Hagimit was Php40, and with it, you can already take a dip in several areas of the falls that you prefer.
 We had to go down about 100 steps to reach the first part of the falls, and then we had to walk a little bit more to reach the main part.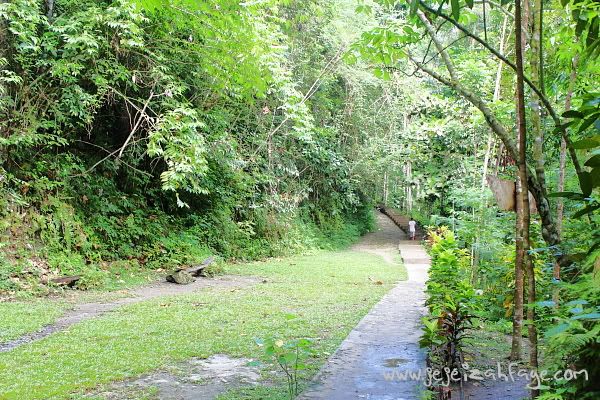 The falls was really mesmerizing, and I was kidding my husband and asking him how come he didn't know about it when he's been in Davao for quite some time already.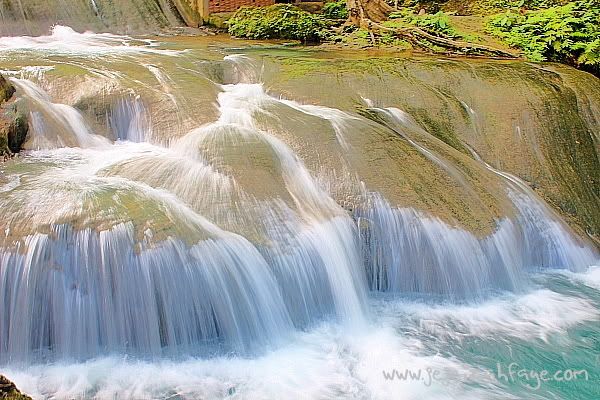 There were cottages and tables for rent but we didn't get any because we didn't plan to stay long.  We just wanted to experience it and stay for a few minutes.  The water was so cold since it came straight from the mountains, and kids were not actually safe to swim because of the uneven water level.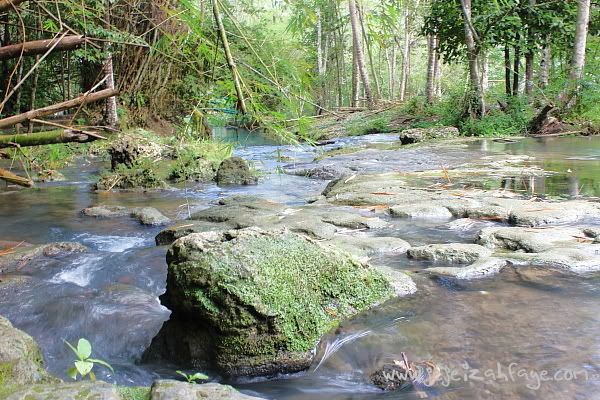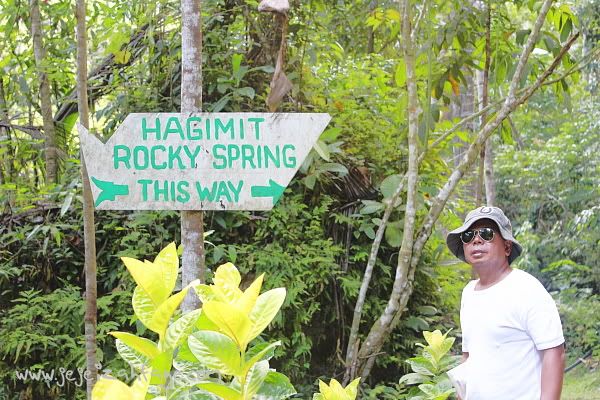 I wanted to have my photo taken under the falls but the rocks were very slippery, and I didn't want to go near the plants that were floating on the water, so only hubby was "privileged" to have the photo, LOL.
 The problem that we had was finding a place to change clothes since the comfort room that we used earlier was already locked when we were done swimming.  What's more, the 100 steps that we easily took on our way down, was of course much more difficult on our way up, LOL, but aside from these inconveniences, the experience was well worth it.
What should we do differently next time?
Well, we'll make sure that the motorcycle that we hire will not rip us off.
We will just hire the motorcycle for one way trip so that we can stay a bit longer swimming in the falls and then just get another motorcycle when we're done.