Buffet restaurants of all kinds are sprouting in Davao, and crabs buffet is just one of them. During my first visit in Davao back in 2009, I was so surprised with the lunch buffet being offered by many restaurants at very reasonable price and although the choices of food vary in each restaurant, I still consider them very affordable. Last weekend, my husband brought me to Glamour Restaurant located in Gomez Street in Davao. It's a small restaurant with just a few tables, though they also have a separate room which I think can be reserved for private functions. They don't have much food selection, but then, we went there for the crabs, right? Actually, when my husband first mentioned these crabs buffet restaurants, I thought they only have crabs on their menu, but I was mistaken, since this particular restaurant also have fish, vegetable, shrimps, squid, and desserts.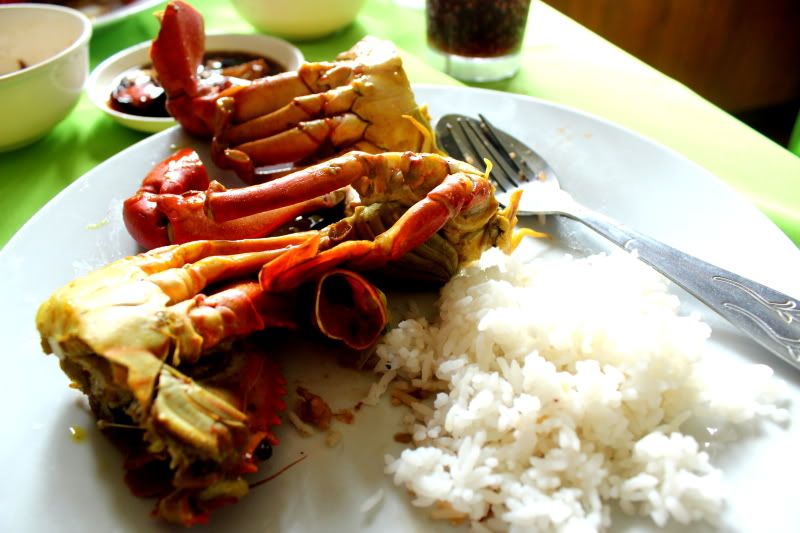 I can't remember how many crabs I consumed, but since I didn't eat any crab eggs, I didn't consider them "very threatening" health-wise, but my husband restrained himself from consuming more than four pieces, I think.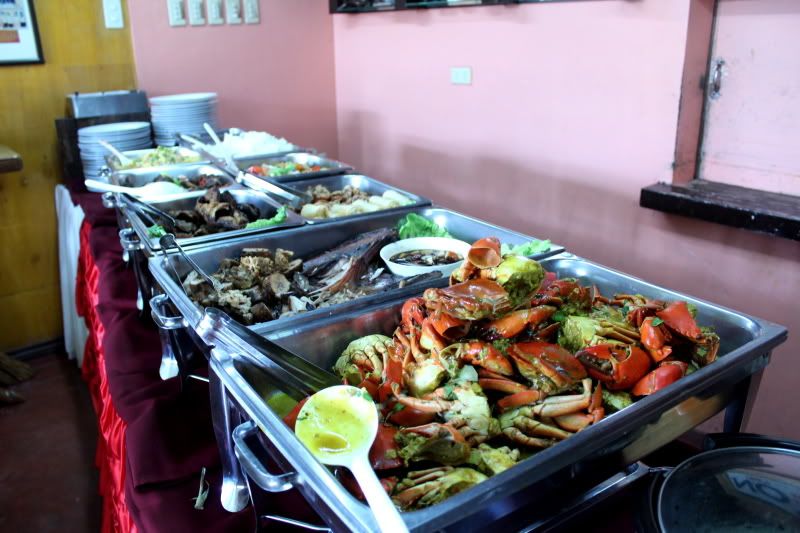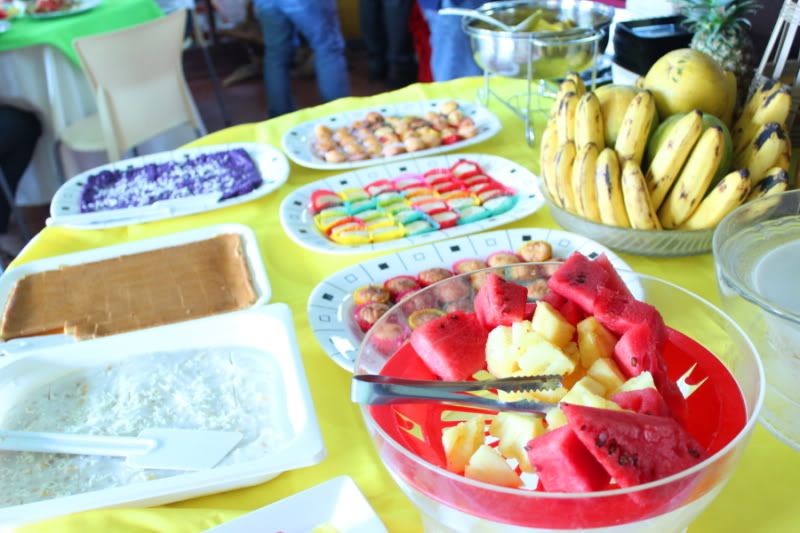 The cost is Php398 per head and if you love crabs like I do, you will consider the price to be reasonable enough.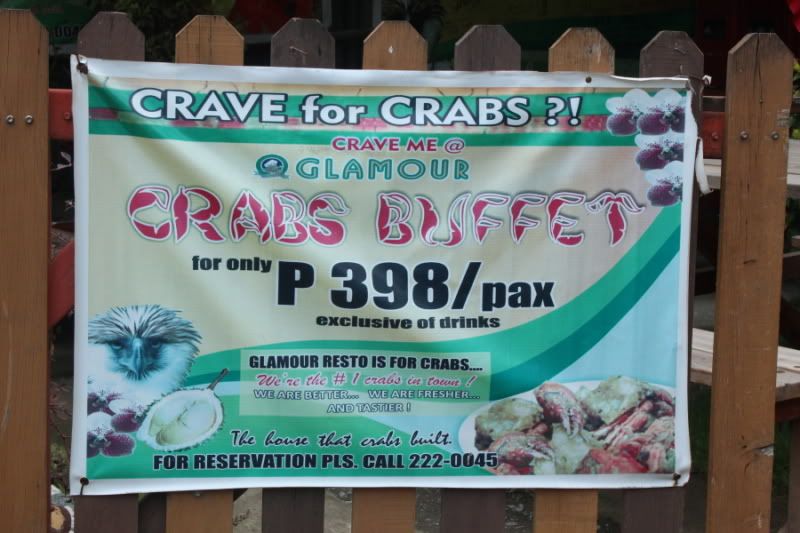 And just for fun, we even wrote them a message on their Crab Wall tarp: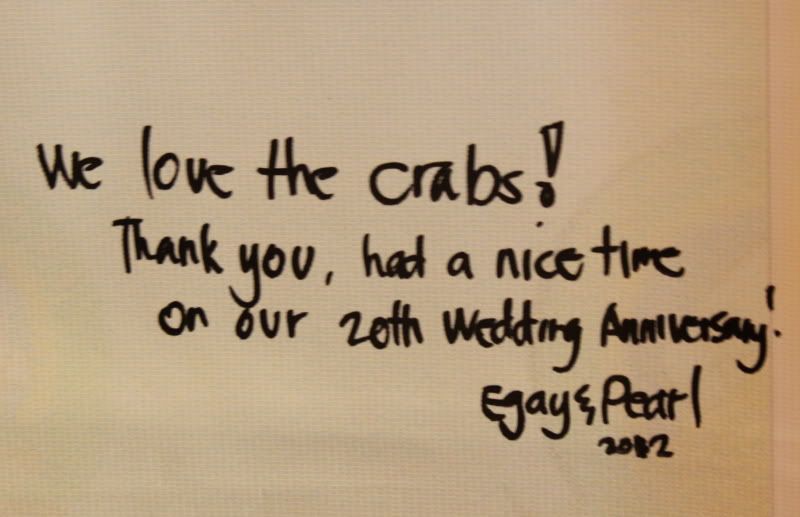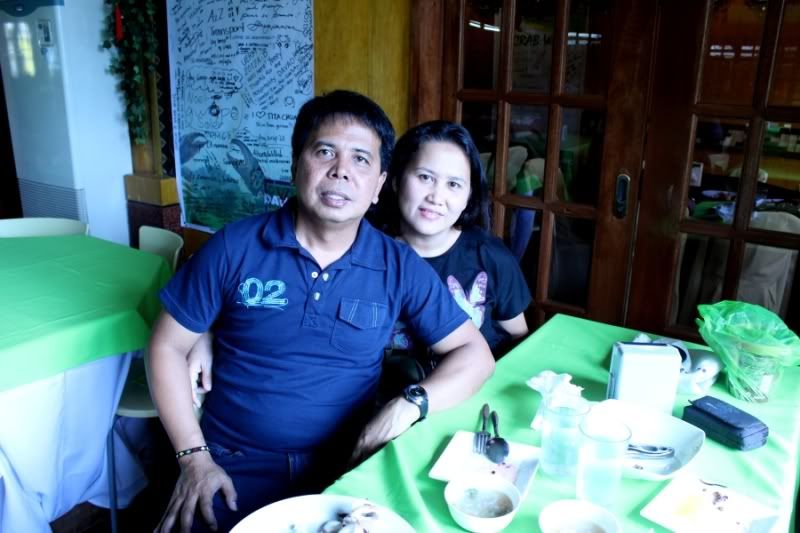 On your next visit to Davao, be sure drop by any of the many restaurants offering lunch buffet or for some, even dinner buffet, but for sure, you wouldn't want to miss the restaurants offering crabs buffet.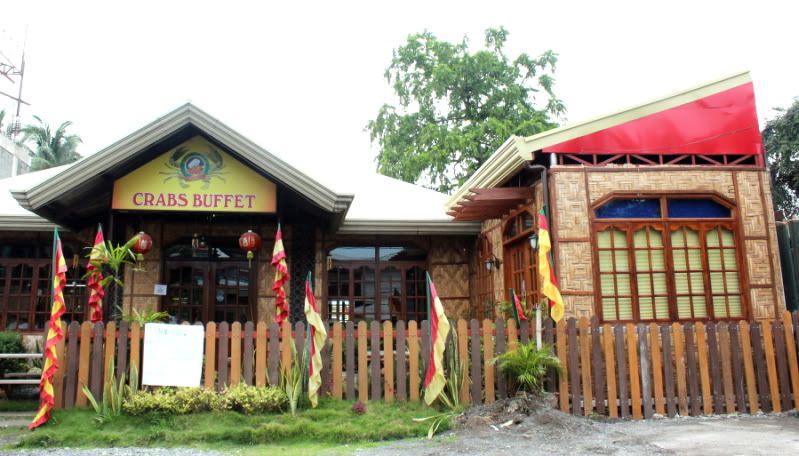 I'm linking this up to Food Trip Friday.