If you're in Davao and you want to have a relaxing weekend and quiet time with your family, you should visit Chema's by the Sea in Samal Island.  It's a charming resort with very relaxing ambiance suitable for couples and families.   It's just a small resort with very few cottages, and what I like best about it is that their cottages are situated quite far from each other so you will really have some privacy and wouldn't necessarily bump into the other guests.   That was the kind of resort that hubby and I were hoping for and we were not disappointed.  It was very different from the two other resorts in Samal that we have visited in the past: the Paradise Resort and Blue Jazz Resort which were always too crowded and didn't offer much privacy except probably if you're staying overnight and will just stay in your room.
In reaching the resort, you need to pass through the Waterfront Insular Hotel where you can also park your car.  The port is exclusive  to them and boat ride is about 15 minutes at Php100 per head; quite expensive as compared to the other boats going to the other resorts, but it's like a chartered boat for the exclusive use of its guests.  Actually, I'm not sure if the resort is also owned by Waterfront Insular Hotel because I noticed that the towels have the Waterfront name embroidered on them.
Upon entering the resort, I immediately noticed the nice, well-kept surroundings, with soothing background music that can be heard in the entire resort.  But still, in my opinion, it was so green that they should have at least planted more flowers to make it even more refreshing.
When we arrived, we were greeted by one of the staff who promptly led us to our cottage.  I was actually a bit surprised because I wasn't expecting it to be so cozy and rustic.  It was elevated several steps above the ground, overlooking the sea and the rest of the resort.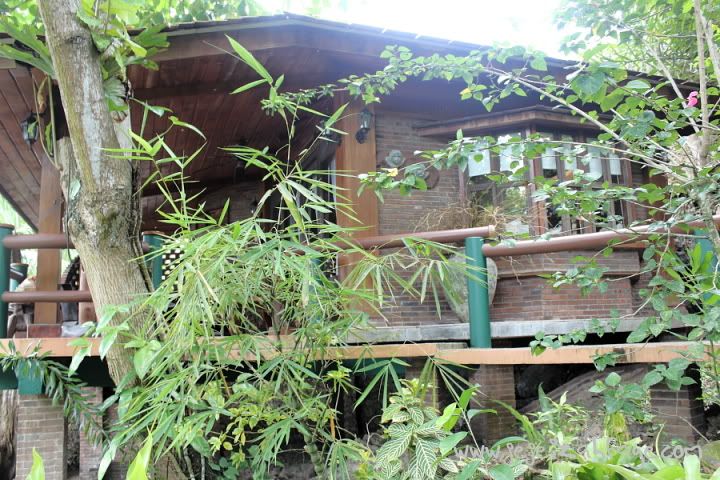 And the room… don't you find it romantic?  Well, I do!  Hubby and I were both surprised when we saw it.  I think the sheer cloth hanging above the bed just did it!
And the baywindow simply adds to the cozy ambiance.
Food is not allowed but you can bring chips, bottled water, sandwiches or biscuits.  We had a personal staff assigned in our cottage who took our food orders and since the cottage has a dining table, we didn't have to go to the resort's dining area.
I love the resort's infinity pool with saltwater.  Though it was a bit small, it complemented the resort's cozy feel, and I love that it was covered with lots of plants around it which shield it from direct sunlight.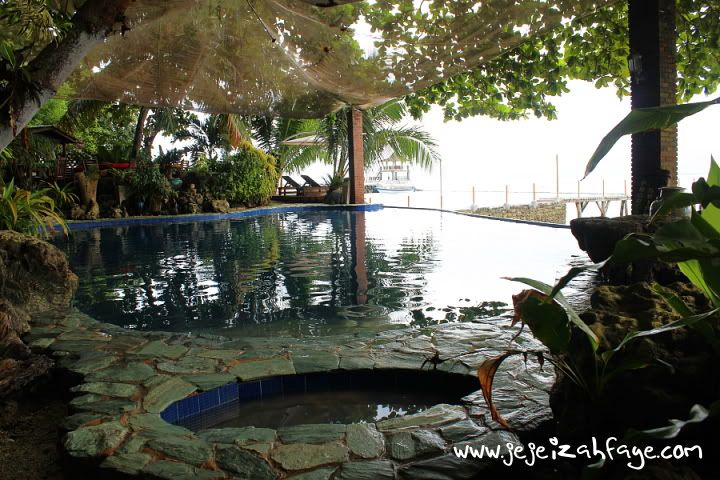 The beachfront was private and occupied only by the resort's guests.  Of course, the sand was not as fine as the sand in Boracay, but still nice, and as compared to the beach in Paradise Resort and Blue Jazz, the beach at Chema's has lesser rocks, but beach shoes are still recommended.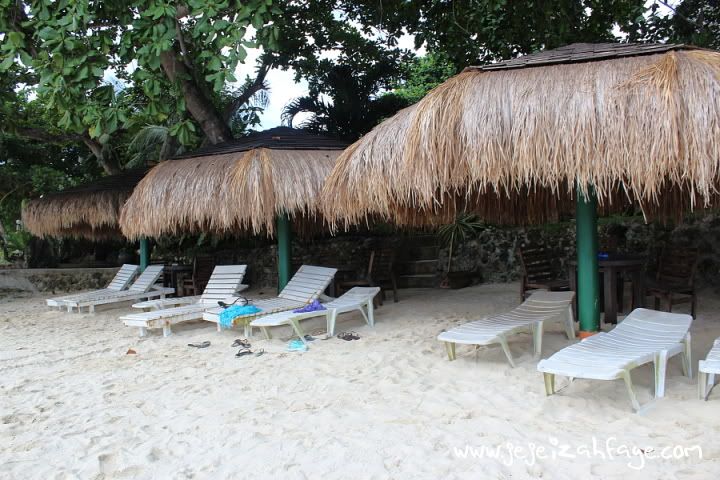 Nipa huts were also available and were mostly occupied by day-tour guests, but it was still not too crowded because from what I gathered, they limit the number of guests that they accommodate in a day.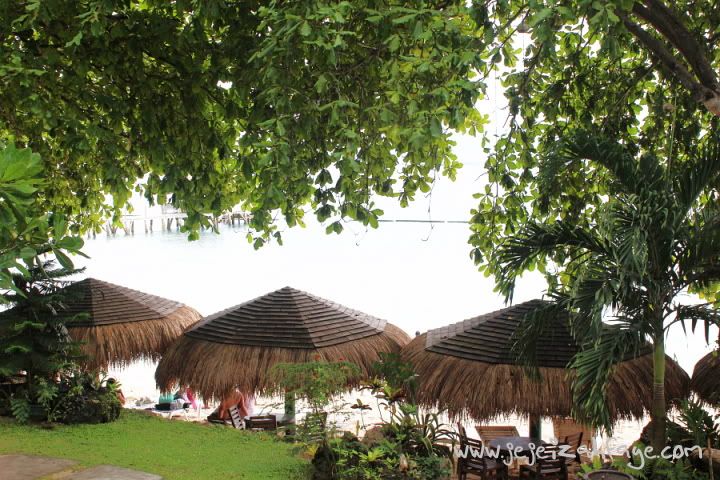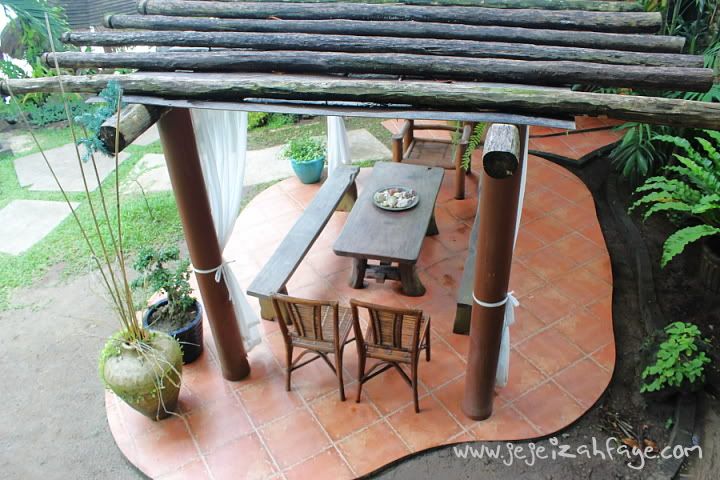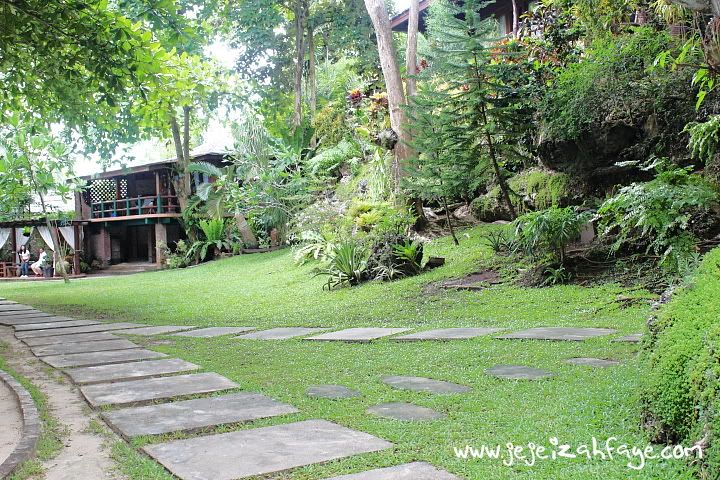 As with the other resorts in Samal, Chema's also has its own jetty.
So, if you want a relaxing weekend with your family or you want to have a weekend get-away with your spouse, and you happen to be in Davao, be sure to visit Chema's by the Sea. Just don't get your hopes up and expect some activities because you wouldn't find it there, it's just truly for relaxation and some quiet time with your loved ones.
How to get there:  Guests can reach the resort through the Waterfront Insular Hotel in Lanang, Davao City, via a chartered boat going to the Samal Island.
Contact Details:  (082) 303-0235; 0917 8140814