After my post on the Unfortunate Incident at Mang Inasal, which I also posted in their FB page, the staff of Mang Inasal promptly contacted me to get the details of the incident.  I posted it in their FB page because I just wanted to share my experience  with their other regular customers hoping that it wouldn't happen again to anybody. The Area Manager for Makati called me up and asked if she can meet with me to personally check on my condition.  I must admit, I was surprised because I didn't expect them to do that.  What I was expecting was just a call from the branch manager who promised to check on me the next day but failed to do so.   It happened on a Sunday, and it wasn't until Wednesday that he called — and that was after I was contacted by the Area Manager — to check how I was and to ask if I still needed medical attention.
I met with the District Manager, Area Manager and Customer Service Officer.  I really appreciate it that they personally met with me.  It simply showed their concern for their customers.  They also explained that the branch manager misplaced my contact details that's why he wasn't able to call me, and they said that they were glad that I posted the link to my blog in their FB page because it helped them find a way to contact me.   Apparently, their Jupiter branch is a pilot store for the launch of their The More, The Many-er promo, so the staff and crew there were all very busy, and I think it somehow explained why my contact details was misplaced.  The meeting went well, and they were glad that my burn didn't get worse.  They also invited me to go back to their Jupiter branch so that I can see for myself the changes that they've implemented regarding the manner in which they serve their unlimited soup.   I said we will definitely visit the branch when my husband comes back from his business trip in Davao.
So, finally, last Sunday, after the Church service, we went back to their branch for lunch.  I called up the District Manager first to inform her that we were coming, and she said she will reserve tables for us.  There were 16 of us,  and we were given a nice place reserved for big groups.  When we arrived, they were already preparing the hot soup.  I asked them the changes that they have implemented, and they said that they have replaced all their thermos with new ones.  I noticed that they were still refilling the soup directly on the bowl beside the customer, and they weren't always holding the cover as they pour it,  however, they assured me that the thermos was safely locked.
We used the remaining Buy 1 Take 1 coupons that we have.  The kids, as always, enjoyed the unlimited rice, and they  competed on who consumed the most number of rice.  Since it was the pilot branch for the promo, we got a preview of the new items that they will launch by 11 November, but the kids were loyal to Paborito Meals, so we all ordered PMs.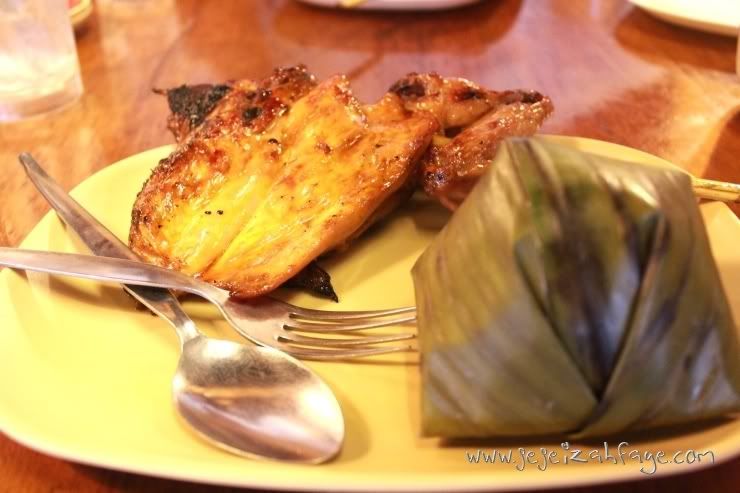 We were pleasantly surprised when the staff  informed us that complimentary desserts will be served.  We all got ice cream except for my father-in-law who ordered the Turon with Ice Cream.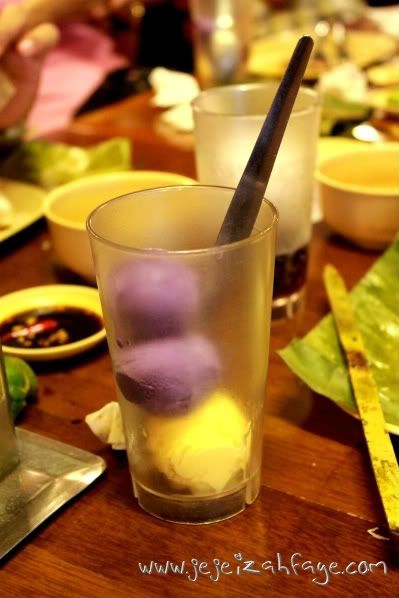 It was a pleasant dining experience for us.  We had a great time, the kids enjoyed their unlimited rice, we all got free dessert, and most importantly, the "hot soup incident" was finally behind us.  That was the purpose of our going back to that branch, to see the action plan that they implemented, and to forget about the the bad experience and replace with a new one.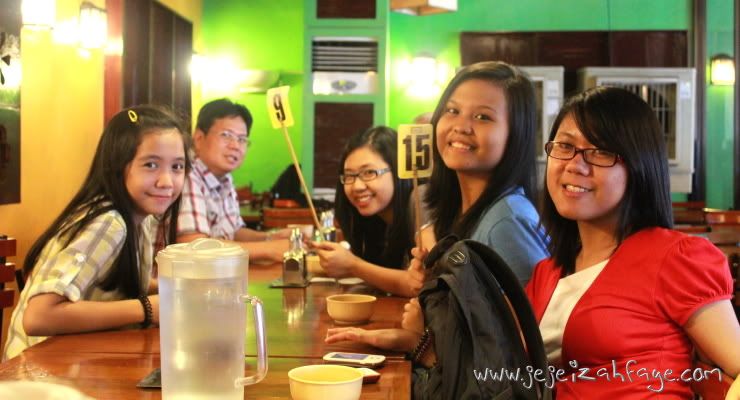 Today is the official launch of their The More, The Many-er promo, so be sure to visit the nearest Mang Inasal branch and see for yourself the new items on their menu.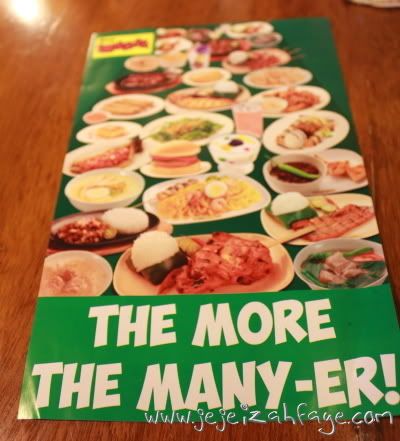 Happy Food Trip Friday!