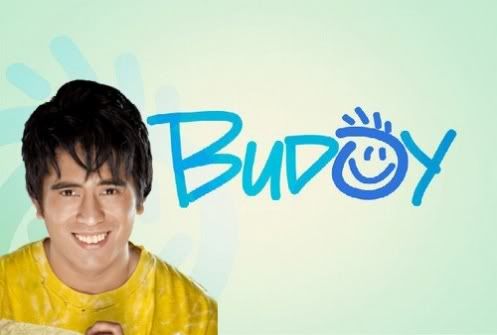 Another heartwarming television series is being shown at ABS-CBN:  The story of Budoy and the lead character is Gerald Anderson.
After being hooked in watching 100 Days to Heaven and looking forward to its ending so that I can stop watching TV and start being more productive, another show has started and unfortunately, after watching its pilot episode,  I couldn't stop myself from watching it every night.  I enjoy the show and I didn't know that Gerald Anderson is good. It was my first time to watch him in a series because I always watched the shows in Channel 7 before so I didn't know most of the stars in Channel 2.
It is the story of a boy named Benjamin who was conceived through in-vitro fertilization (IVF) performed by his father (Tirso Cruz III), Dr. Anton Maniego, a well-known OB-Gynecologist,  to his wife, Luisa (Zsa Zsa Padilla), after years of waiting for a child.  He was later diagnosed with Angelman Syndrome, after intellectual and developmental delays were noticed by his mother.  This prompted his grandmother, who cared so much for their family's reputation, to give him to the family's caretaker without Luisa's knowledge,  until Benjamin's  father is able to find a cure for his mental handicap.  Luisa, who didn't know that Benjamin was taken by his mother-in-law, was inconsolable and was desperate in finding her son.  Unfortunately, the events turned for the worse when the caretaker suddenly died, and the woman who was left with Benjamin couldn't find his family, so she decided to adopt him and took care of him like her own son.  When Dr. Maniego visited his son, the house was empty and he was told by the neighbors that the caretaker was dead, unfortunately, they couldn't tell him anything about where the little boy was.  So, now the boy was really missing.  In order to pacify Luisa, Anton's sister-in-law offered the idea of getting a boy as replacement for Benjamin.  So, that's how the story started.  Budoy grew up with his adoptive mother while Benjamin grew up as the heir of the Maniegos.
I love how Gerald is taking on the role of a mentally challenged young man.  He is really good, and when I Googled the characteristics of a person suffering from Angelman Syndrome,  he is really doing justice to his role.  I also like the story line because it's showing the love between mother and child, between father and child, the conflicts within a family, and the relationships between close friends.  I am also learning a lot from the character of Budoy.  Despite being mentally-challenged, he can in fact show more empathy towards others as compared to normal people.  He has a happy outlook in life, and he always thinks positively despite the unfair treatment that he gets from his peers.  I hope I can emulate that.
I'm sure I'll pick up more life lessons from this series, which means I must continue watching it.  I hope the lessons that I can get from watching it can count as being more productive, eh?