We wanted to celebrate our special day just like in the past years. Unfortunately, we didn't have much budget. So, up to the last minute, like, the night before, we still couldn't decide where we were going. We had plans of going to Puerto Galera, even for just 1 night and 2 days, and I had made the calculations already of how much we were going to spend for transportation, accommodation and food, and we felt that was the best place that we could go to with very limited budget.
So, there, off we went to Puerto Galera! We left the house very early in the morning of May 1. He surprised me with a bouquet of flowers which he bought while I was waiting for him to come back from buying medicines. We then took the bus going to Batangas pier. It was a good 2 hours travel, we arrived in Batangas pier at around 9:20am. We checked the available ferries going to Puerto Galera — i didn't want to ride the big banca because I had a terrible (well, for me it was terrible!) experience the last time that we went to Galera and we rode that big banca (100 seating capacity). But, we found out that there was only one aircon boat, all the rest were the open banca — and we had to wait for at least an hour and 15 minutes. We decided to just wait, instead of getting scared all throughout the trip.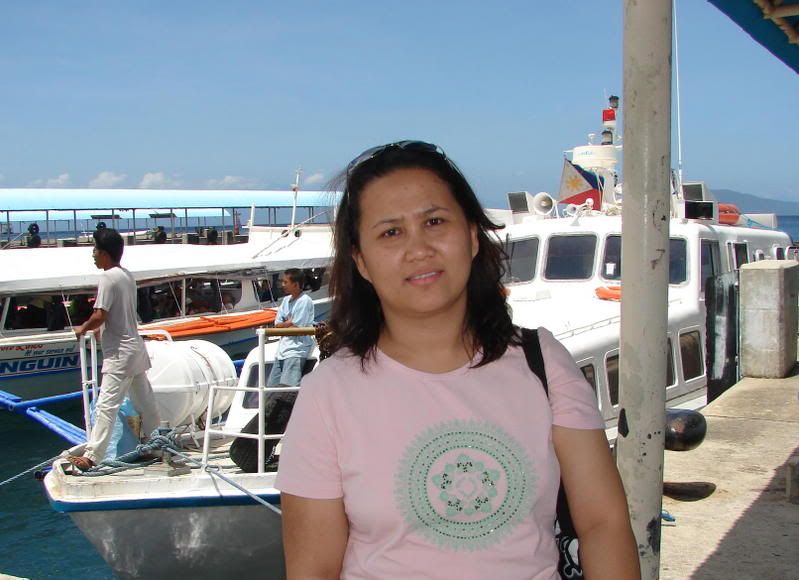 There were only 8 of us in the boat — all the rest of the people find it more exciting to ride the open boat — but it was fast, i think, it only took us 45 minutes to reach Galera. Though it was a bumpy ride — and scary also — i still preferred it over the open boat because i couldn't see the waves coming.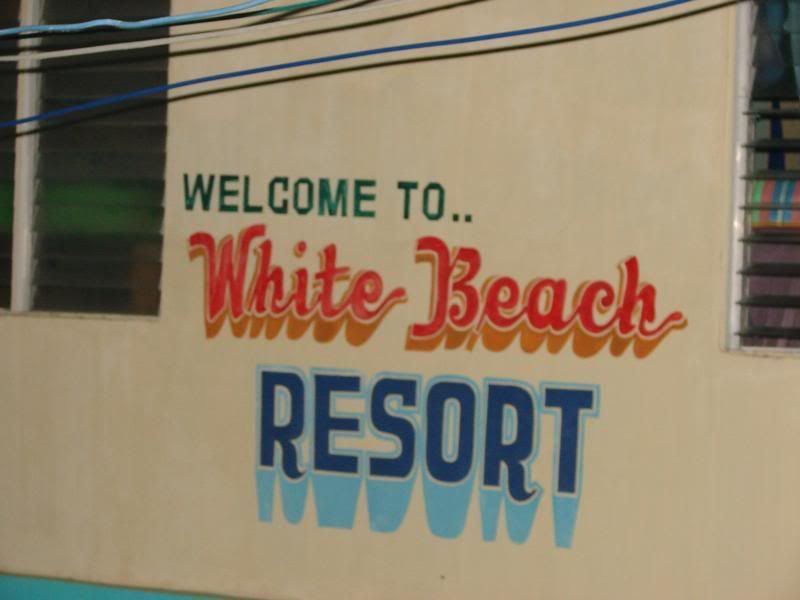 Next adventure as soon as we reached Galera was finding a place where we can stay. We settled for the White Beach Resort. It was a nice place, near the beach, and at the same time — cheap! The last time that we went here – in 2005 – we stayed in Talipanan, a nice place for people who love quiet nights, it reminded us of our stay in Pagudud in 2004.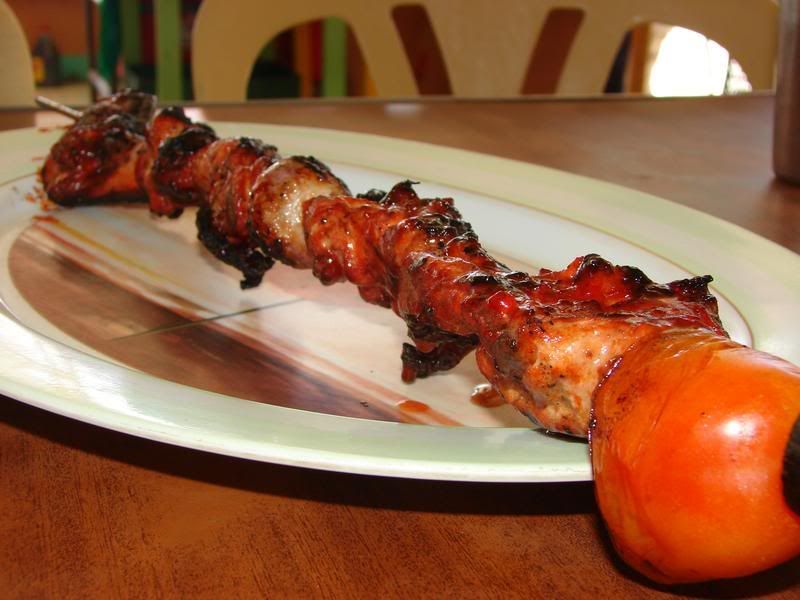 Our lunch was good,

but not as delicious as our dinner.

A view from the restaurant where we had our lunch.

Under the heat of the sun, we enjoyed watching the people, made private remarks about the group of girls that we saw in the company of one Japanese guy, two Pakistani guys who made pass on the girls wearing skimpy swimsuits, they even sat beside the girls when these girls made the wrong move of acknowledging the guys' "hello".
For our kids' pasalubong, i asked the Manang who did our massage to make personalized bracelets for my kids.
When it was time to go home, our next adventure was finding an aircon/closed boat to bring us to Batangas Pier, but since it was a weekday, there were no schedules. So, after convincing myself that everything will be alright, i finally decided that we had no other choice but to ride that open boat. We prayed that no big waves will come our way. We just talked and talked during the ride, i listened to music on my cellphone, and enjoyed the sight of the couple (i think the girl was a Thailander and the guy was Italian) in front of us who can't get their hands off each other.
We arrived safely in Batangas port, and we reached home at around 9pm. The kids were all over us, they missed us dearly and we missed them also.